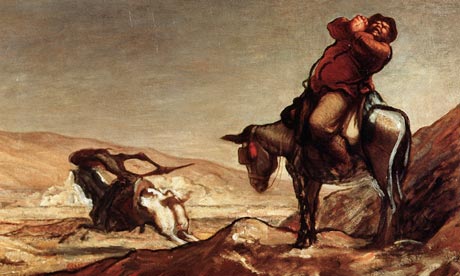 The greatest book of all time? … Don Quixote and Sancho Panza as drawn by Honoré Daumier, c.1855. Photograph: Francis G. Mayer/Corbis
I felt it was time for a bit more of the old kulture (sic) on the Diablog what with all this writing about three three A's, alcohol Alfa's and Arsenal, and of course Women.
There I was trawling the web for for something to raise our moral tone, whoever she is… when I read in todays' Guardian On Line, a list of the top 100 books of all time.
I am sure that Glynsky has read them all at least twice, and ER probably wrote several of them under one of his many pseudonyms. I noticed that Moby Dick was on the list, and I happen to know that Glynsky once caught this nasty disease but he has been partially cured. Continue reading "Books To Broaden The Mind" →